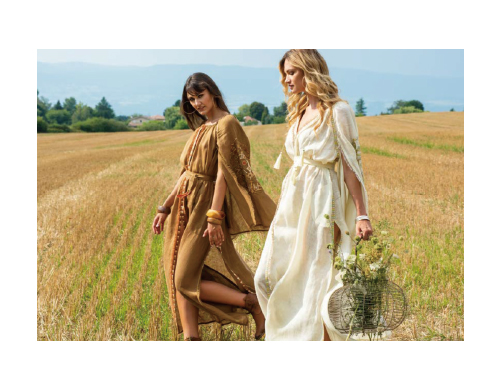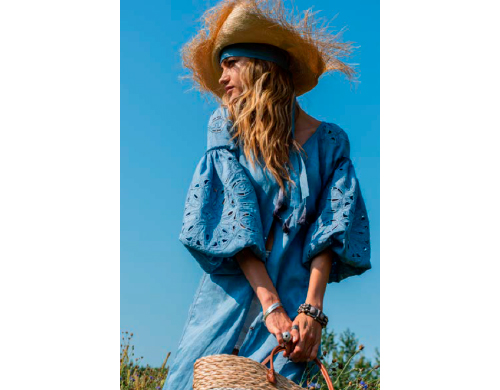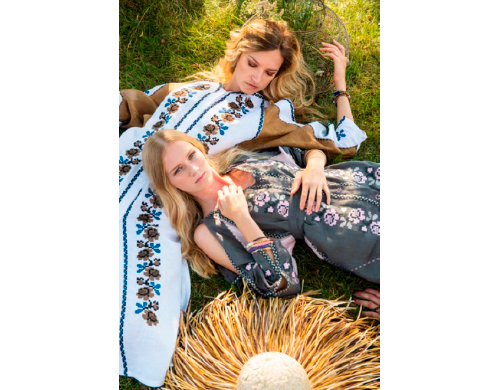 Sleeping Gypsy is a sustainable brand
crafting clothing garments with soul.
Our inspiration comes from the heritage of Vyshyvanka,
a style of dress worn traditionally in Ukraine.
We bring a contemporary twist to this incredible heritage
while maintaining all of the amazing construction techniques and hand craft.
Each garment created by Sleeping Gypsy takes several days to complete,
stitched partly by hand some garments use over 3000 metres
of embroidery thread in their production.
Our embroidery patterns are unique to us,
they are created by local artists,
each motif tells a worldly story and carries a sentiment.
In Slavic culture Vyshyvanka has always had a significant spiritual meaning,
believed to be talisman protecting the wearer
from evil and dresses were handed down through generations.